SEO or Search Engine Optimization is the process of generating 'free', 'organic' traffic to your website through Search Engines. It is generally considered one of the most important aspects of Digital Marketing.
Let's face it; SEO ain't easy. With regular Search Engine updates and new regulations coming into effect, ranking on the top position on any Search Engine isn't an easy job to accomplish. There are hundreds of factors that go into ranking a site on any search engine.
As such, it's important to know where your website stands on the SEO battle with your competitors. SEO Audits help in determining whether you're on track with your SEO efforts. They help you know the thing you're doing right, and otherwise.
Although there are a lot of tools for SEO Audit in the market, here are the top 10 tools you can use next time you're going for an SEO Audit:
SEMRush is one of the most popular tools for SEO Audit among all professional Marketers. With some unique features in the platform, SEMRush helps you analyze your website, unlike any other tool in the market. One of the most popular features of this tool are Domain Vs Domain Analysis, where you can see where your website stands among your major competitor. Other features include Technical SEO Audit, Semantic Core Collection, Position Tracking, Backlinks Audit & Analysis, etc.
In addition to that, SEMRush also gives you ideas for gaining more organic traffic with its competitive intelligence platform.
Ahrefs is considered the second-best website crawler next to Google.Ahref's Site Audit is one of the most widely used features across the globe. Ahref is the most popular SEO tool for Backlink research. Other popular features are Competitive Analysis, Keyword Research, Content Research, Rank tracking, etc. It can also be used to find the most linked-to content in your niche.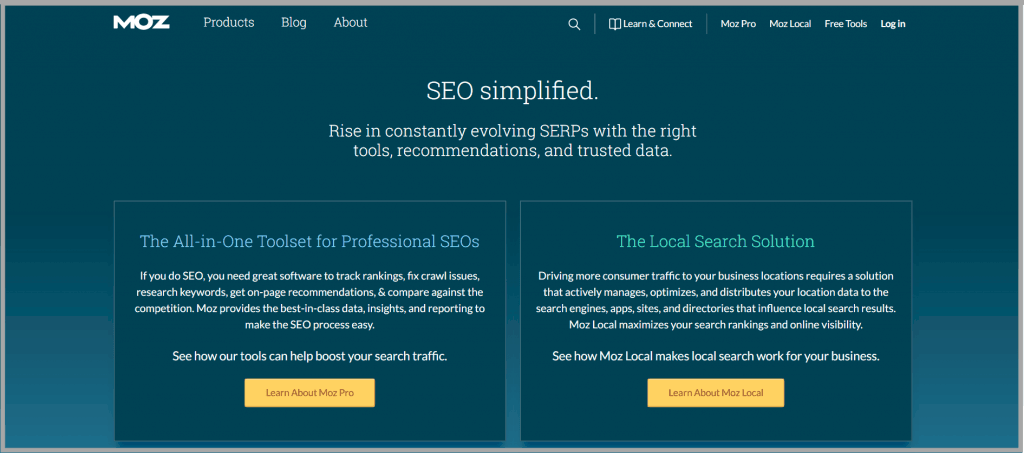 Moz is among the most prominent SEO tools right now. Features like Site Audit, Rank Tracking, Backlink Analysis & Keyword Research make Moz one of the most used tool by SEO experts.
The Domain Analysis tracking by Moz is the benchmark for Domain Authority used by marketers around the globe. The Local SEO tool by Moz is also worth checking out.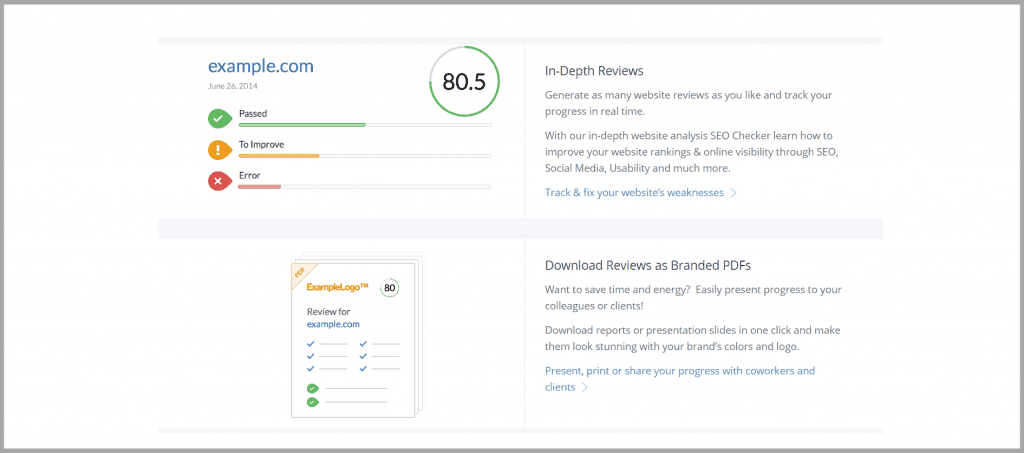 Woorank serves as one of the best tools for Website Analysis among beginners.
Its advanced Website Analysis gives you in-depth and actionable insights for your website.
It provides a detailed analysis of On-Page & Off-Page SEO, links, defective web pages and other metrics that helps you rank your website eventually.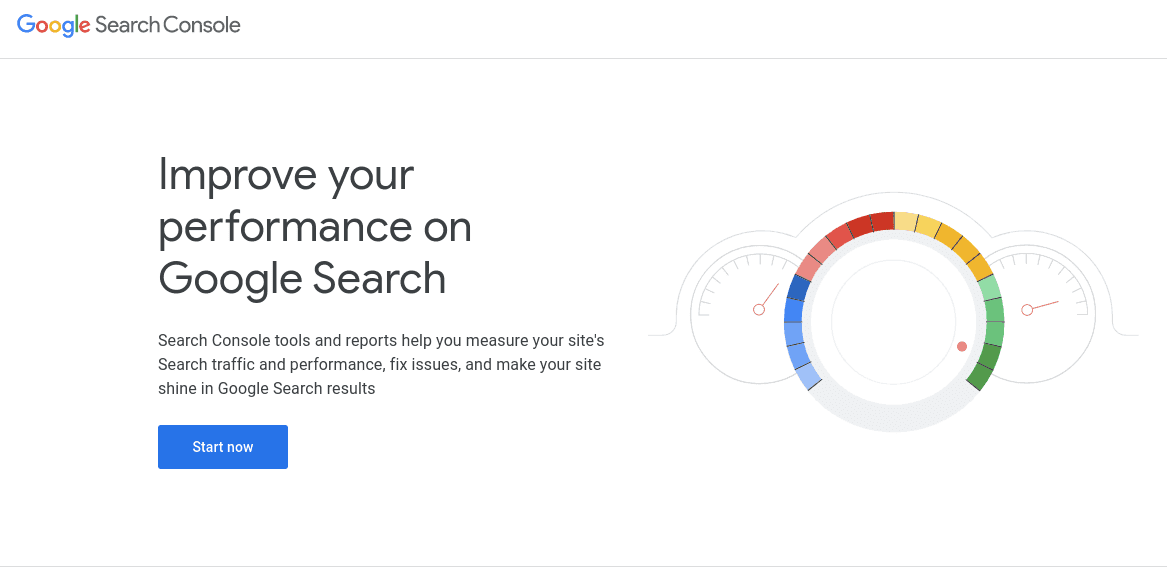 Google Search Console is one of the most comprehensive tools for SEO analysis used by every SEO expert in the world. You can control how your website gets indexed through this tool and also use it to monitor your sitemaps. It makes easy to understand how Google views your website and the errors faced by your website. It also gives you insights on the keywords for which your website is ranking and getting clicks.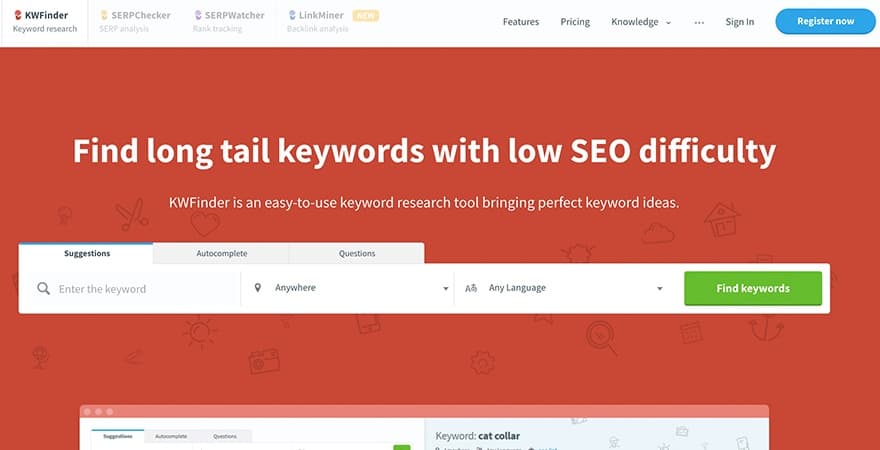 KWFinder helps you find long-tail keywords with a low SEO competition. Digital Marketers around the globe use this tool to find the best keywords and analyze backlinks and SERP(Search Engine Results Page). The Rank Tracker feature lets you monitor the rank of the top pages on your website based on specific metrics. It also provides you with numerous keyword ideas to help rank your site.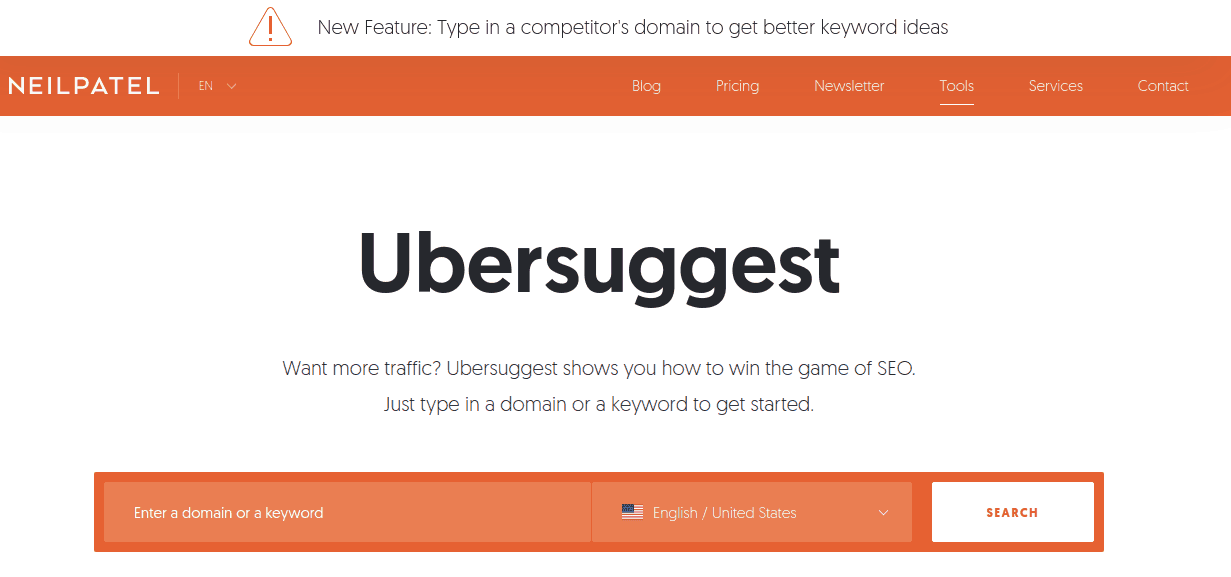 Ubersuggest is a keyword finder tool developed by Neil Patel. It helps you find all the keywords you could rank for while mentioning the SEO difficulty for each keyword. From short to long-tail phrases, you can find the right terms to use on your website with hundreds of suggestions from this free great keyword tool. The metrics they include in their report are keyword volume, competition, CPC, and seasonal trends. Great for both organic, SEO and paid, PPC teams this tool can help determine if a keyword is worth targeting and how competitive it is.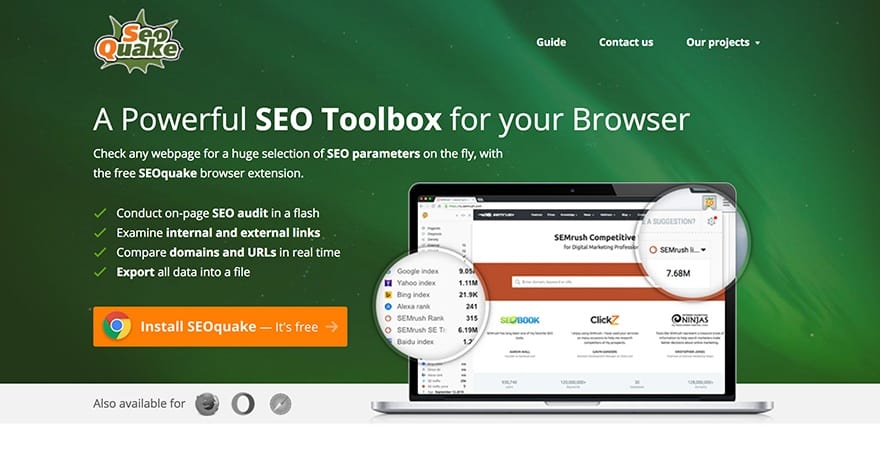 SEOQuake is considered one of the best free SEO tools. This Chrome extension is an SEO checker tool that helps perform website and page audits. It also assesses your internal and external links, while giving you insights on where you stand in the competition. It also performs Keyword analysis to help you find the keyword density, volume and SEO difficulty.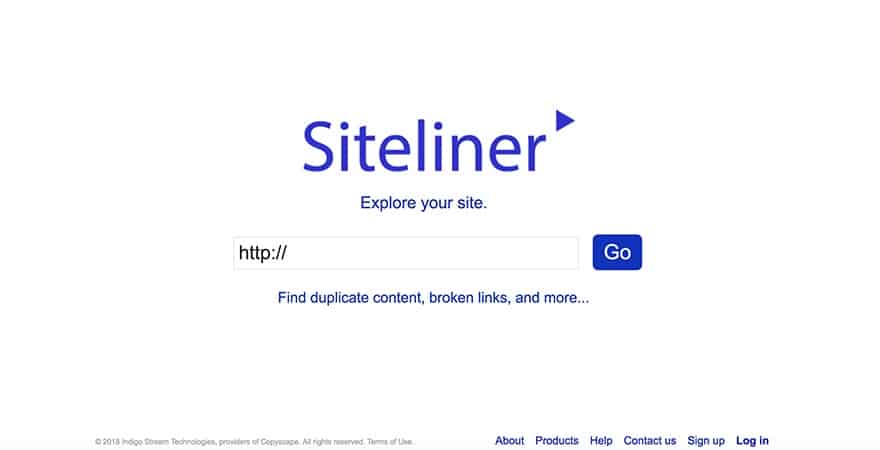 Siteliner is an SEO Analysis tool that helps you find duplicate content on your website. Duplicate content harms the ranks of websites as Google penalizes you for it. With Siteliner, you can trace duplicate content on your website, scan for broken links, etc. It also gives you the average page speed, page size and the number of internal and external links per page.
Screaming Frog is said to be one of the best SEO analysis tools by experts. It performs super-fast SEO Audits to give you metrics like duplicate content, errors to fix, bad redirections, and areas of improvement for link building. It provides you insights much faster than any other tool online.